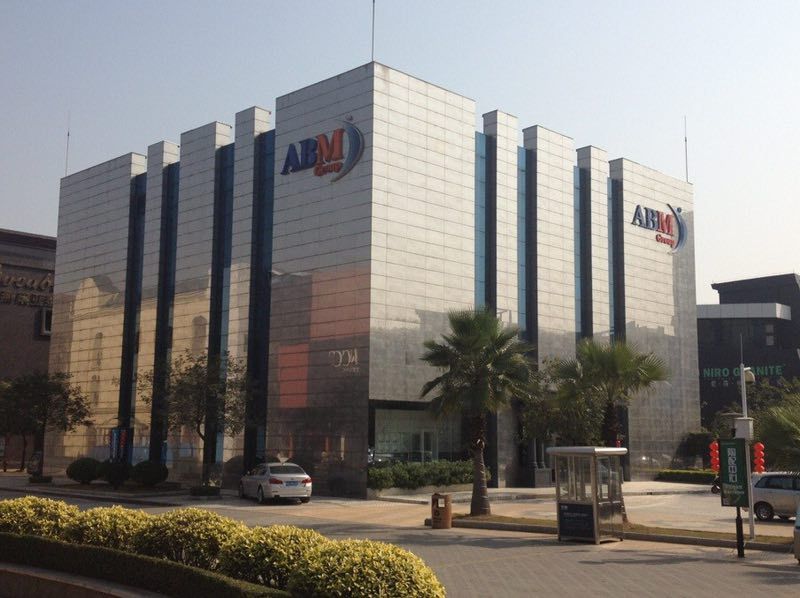 公司简介Company Profile
广东安百美环境科技有限公司位于广东省佛山市南海丹灶镇金沙。公司致力于现代环卫科技领域先进清洁设备的产销研事业,原始前身始于2009年的佛山市路美仕环保设备有限公司,历经数年磨砺与变迁,厚积薄发,诞生出扫地车品牌"安百美"。安百美公司拥有自营进出口权,拥有完善的国际国内业务团队。园林式工厂位于交通主干道,集生产区、办公区、员工之家为一体,厂区面积4000多平米。安百美工厂专注于绿色动力清洁设备的研发制造,是一家集研发、生产、销售、售后服务于一体的综合科技型企业。
Guangdong ABM Environmental Science&Technology Co., Ltd. is located in Jinsha, Danzao Town, Nanhai District, Foshan City, Guangdong Province. The company is committed to the production, marketing and research of advanced cleaning equipment in the field of modern environmental sanitation technology. The company's original predecessor started in 2009 as Foshan Floormate Environmental Equipment Co., Ltd. And after years of tempering and changes, it has produced a new sweeper brand "ABM" . Our company owns the import and export rights, and has a well-established international and domestic business team. The garden-style factory is located on the main road of transportation and the area is more than 4,000 square meters large, integrating production area, office area and employee's dormitory. Our Factory is very specialized in R&D and manufacturing of green-energy cleaning equipment. It is a comprehensive and technology-based enterprise integrating R&D, production, sales and after-sales service.
安百美公司产品包括传统驾驶式和无人驾驶智能型两大系列,设备管理正在实现由传统人工管理到智能管控系统的变革。全系产品均采用环保电池为动力,高集成电路,技术领先,作业噪音低,无二次污染,广泛适用于车间、仓库、景区、生活小区、商场、酒店、写字楼等一切需要清洁作业的场所,是划时代的节能环保设备。
ABM has two major series of products including traditional man-driving and unmanned intelligent. Our equipment management is transforming from traditional manual management to intelligent management system. All products are powered by environmental-friendly batteries and have high integrated circuits, cutting edge technology, low operating noise, no secondary pollution. They are widely used in workshops, warehouses, scenic areas, living quarters, shopping malls, hotels, office buildings, etc. It is an epoch-making energy-saving and environmental protection equipment.
广东安百美环境科技有限公司,秉承"以人为本、诚信立商、用户至上"的企业核心价值观;以"品质为先、服务第一、创新致远"为企业经营理念,在工业4.0时代激烈的市场竞争中保持自身优势地位。坚持"以人为本"的用人理念,吸纳人才、培养人才、稳固团队,通过以人才优势求发展,以技术优势求创新,以服务优势铸品牌,为全球节能环保事业做出卓越贡献。
Guangdong ABM Environmental Science&Technology Co., Ltd. adheres to the core values of "People-oriented, Integrity based, Customer First" , the business philosophy of us is "Quality First, Service First, Innovation and breaking limits". In this Industry 4.0 era, with such fierce market competition, we still can maintain our dominant position in the business. Thanks to the "people-oriented" concept of our company , we can attract talents, cultivate talents, stabilize the team, thus making it possible for us to break through technology barriers keep on innovation and expand brand influence. We believe we will make outstanding contributions to the global energy conservation and environmental protection cause.